We love the fall! Autumn is a season that really shows off the beauty of nature, especially in our parks. Of course we enjoy all of the seasons but the summer, spring and winter cannot compete with the colors of fall. It was tough to narrow down our choices, but we are happy to have the best five fall photos of our favorite green spaces.
We found this photo thanks to @caitiewrites and @BostonZest. We love the vibrant colors shown here, from the blanket of yellow leaves on the ground to the colorful figures themselves! And of course, it features the beautiful New England autumn at the same time.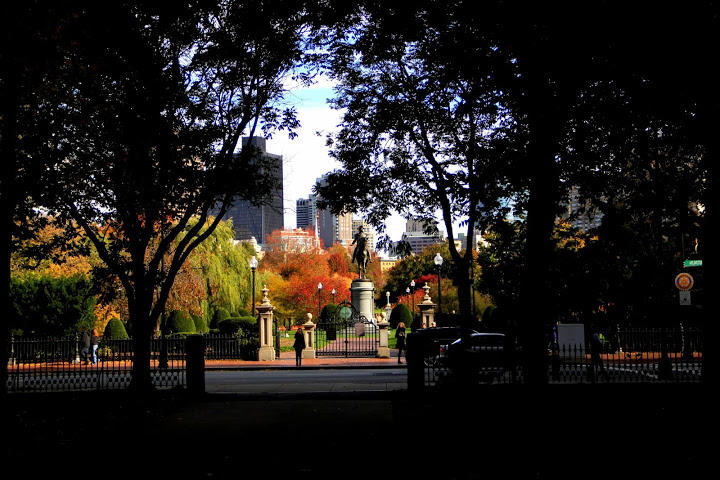 This one is breath-taking. When we first saw this posted by @BostonStrolls, we immediately thought it could be a painting. It absolutely highlights the beauty of the public garden – an almost completely black border surrounding a pocket of color. Love it!
This photo came around Halloween and was posted by @jhaley617. We couldn't do a fall photo recap without including something a little spooky along the way!
Shared by @mattylibes, this photo did not need autumn colors to catch our attention. We love this photo because it reminds us of the simple things. Time really does fly; no need to rush through, slow down and appreciate life's little moments with those you love. And it's a beautiful photo as well!
The last photo was one that got some attention on our Facebook page! This one simply exhibits the poetry and romance that can be found in the Public Garden. We are sure anyone walking by these yellow balloons had their day made better – and by a complete stranger. Thank you, @melyc for sharing this!